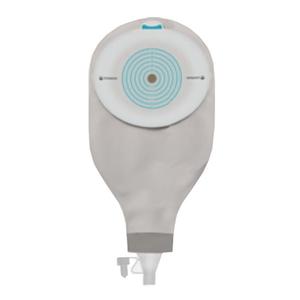 COLOPLAST
COLOPLAST 18660 SenSura Mio 1-Piece Drainable with soft outlet
---
SenSura Mio 1-Piece Drainable with soft outlet combines the unique SenSura Mio elastic barrier with a soft drainable outlet to accommodate the need for a high volume solution for post-operative use and for people with an ileostomy.
• Effective drainage through a soft drainable outlet.
• Option of connecting to a night bag, reducing the risk of blockage to support an undisturbed night's sleep.
SenSura Mio 1-Piece Drainable with soft outlet features pouches that are opaque with a tuck-away option to keep the outlet from rubbing on the wearer's leg, or transparent pouches with a scale printed on the pouch to help estimate output amount.
SenSura Mio elastic barrier - fits individual body shapes and follows natural body movements
SenSura Mio provides a better fit to the body and optimal discretion due to the many innovative features.

Key benefits:
• Elastic barrier for a secure fit to individual body shape
• Neutral-gray, water repellent textile for discretion under clothing and an honest look
• Full-circle filter for proven reduction of ballooning
---
Share this Product
---
More from this collection