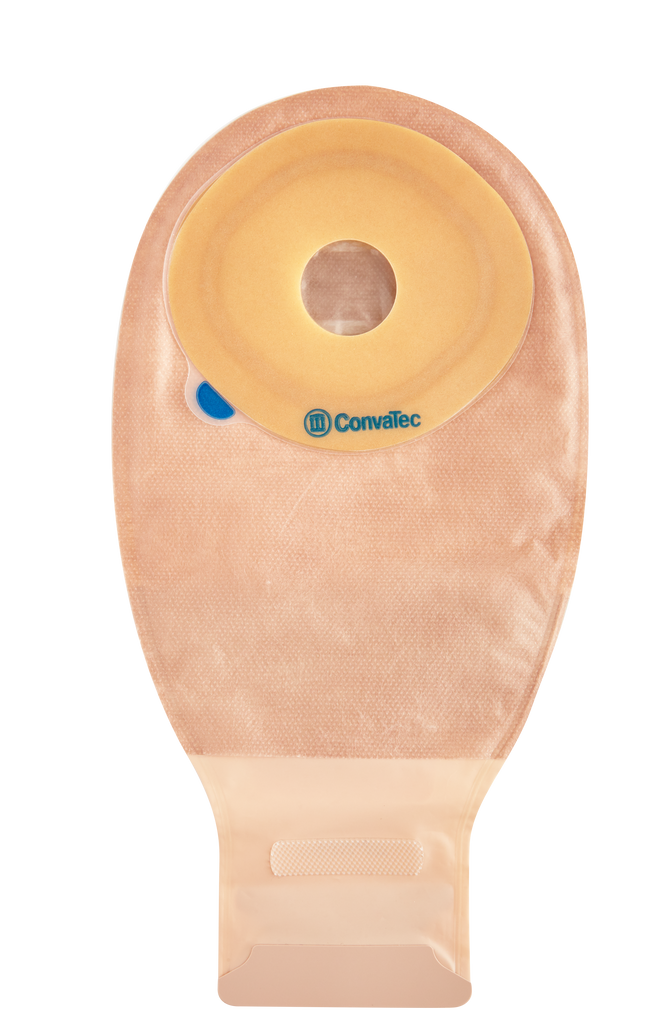 CONVATEC
CONVATEC 421856 Esteem® + One-Piece Drainable Pouch Pre-Cut Stomahesive with upgraded Invisclosure™ Closure No Filter
---
The one-piece system that's gentle on the skin, while remaining secure and easy to use! Flexible and discreet, the Esteem® + one-piece system is the all-in-one solution that combines the baseplate and pouch in a single unit, allowing for a simple, secure, and comfortable experience. Available with a modified Stomahesive® baseplate that gently adheres to skin and protects it from break down.
The Esteem® + pouching system offers the latest technologies from ConvaTec including:
- Soft and quiet materials – these resist water and dry quickly, the shape is streamlined for added comfort and discretion
- The security of the InvisiClose tail closure with Lock-it Pocket™ – this hides away the flapping tail to provide the security and comfort of a closed end pouch. The closure has fewer steps so is easier to use
- ConvaTec's latest pouches and advanced adhesives offer you the security, comfort, and discretion you deserve.
---
Share this Product
---
More from this collection